Outdoor Reception Magic at Sunstone Winery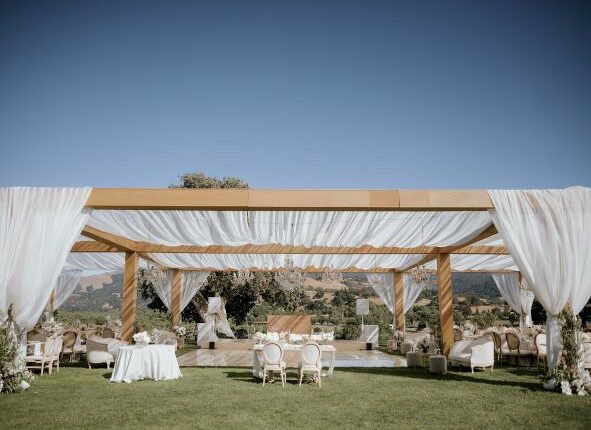 Sunstone Winery is a truly unique Santa Barbara Venues luxury property.
Once a private residence, The Villa is now proud to share its unique architecture and artifacts with guests.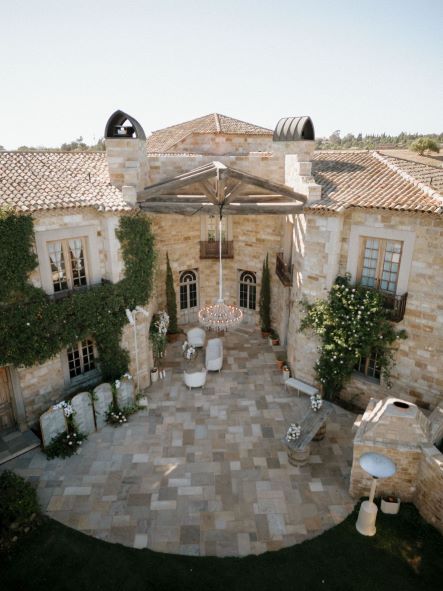 Surrounded by sweeping views overlooking the Santa Ynez Mountains and the winery's 55-acre estate, the Villa at Sunstone is an old world architectural masterpiece.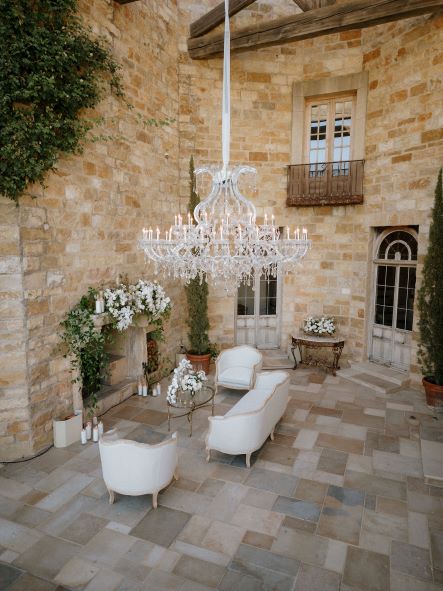 Built from imported limestone from a small village in France, and wood beams and roof tiles reclaimed from a 19th century lavender factory once owned by Queen Victoria, the Tuscan-inspired Villa boasts 8,500 square feet of luxury living space.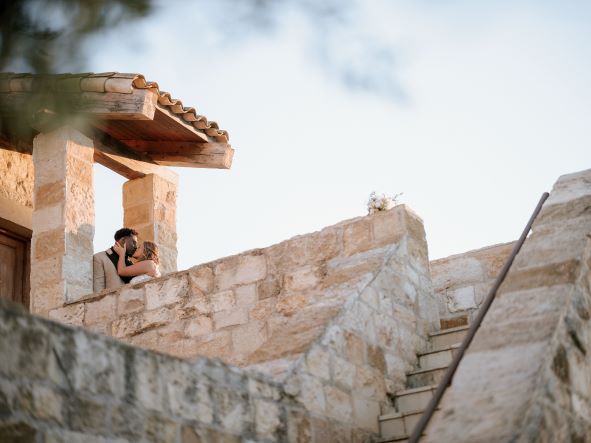 The Villa is surrounded by immaculately maintained grounds, including vineyards and their gorgeous and spacious lawn. We've seen many incredible receptions come to life in this space, but were especially impressed by this wedding, designed by Lisa Lafferty .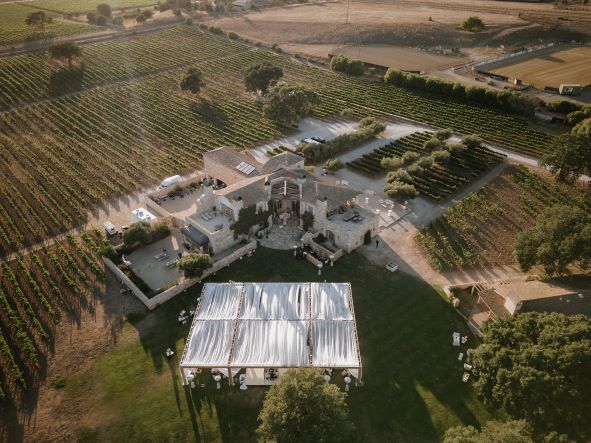 Sunstone may have one of the higher venue price tags in the area, but with that limestone villa in the background, we can see why many couples splurge on this romantic location for their wedding day.
Photographer: Paul Von Rieter