Venue Spotlight: Carousel House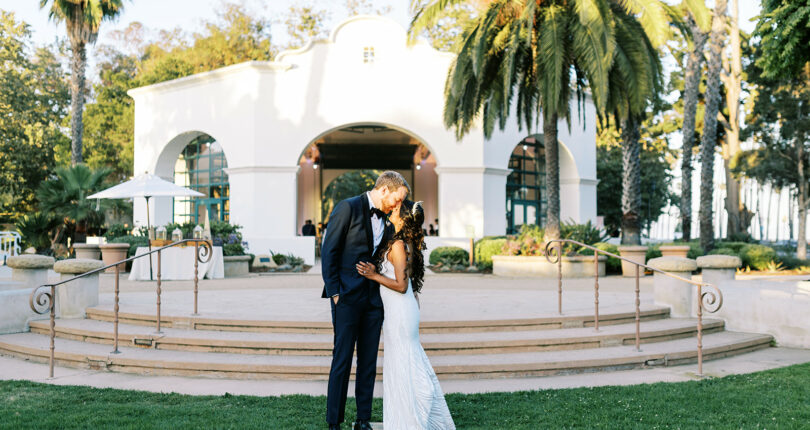 We can't think of any venues in Santa Barbara that match the Carousel House. It is well located, spacious, affordable, oceanfront, impeccably maintained, and gorgeous.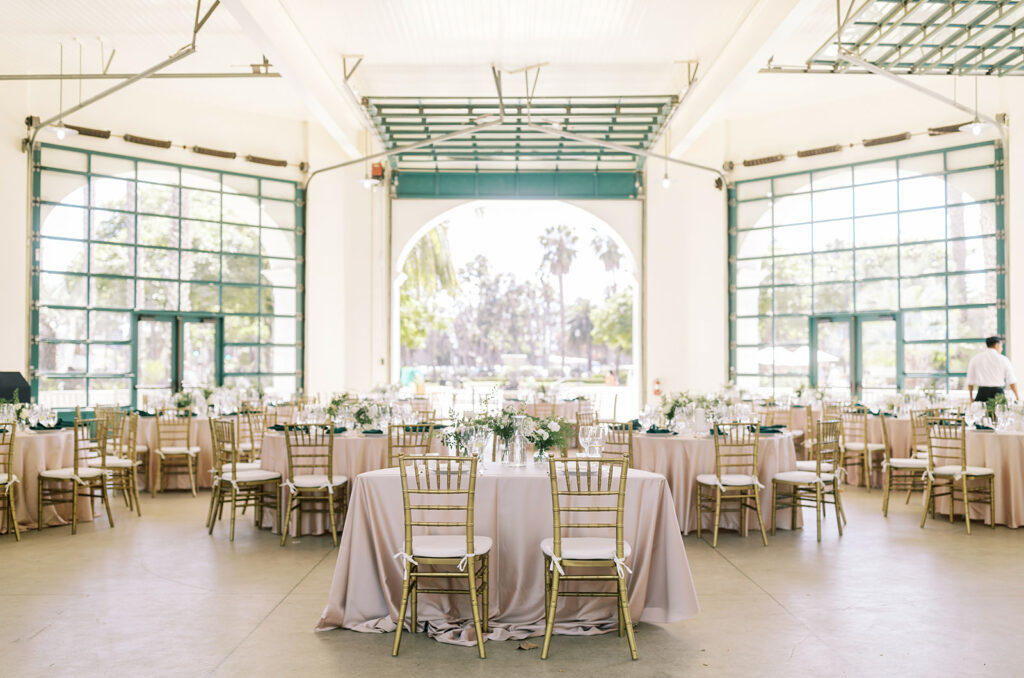 We spend a lot of time at Carousel House during out busy wedding season. It is incredible to see how the space is transformed with each new event. Carousel House is a true blank slate, and we love seeing what our favorite vendors think up to build out the space. We're always especially impressed to see what Spark Creative Events installs there–from draping, to chandeliers, to amazing uplights and washes, they always surprise us.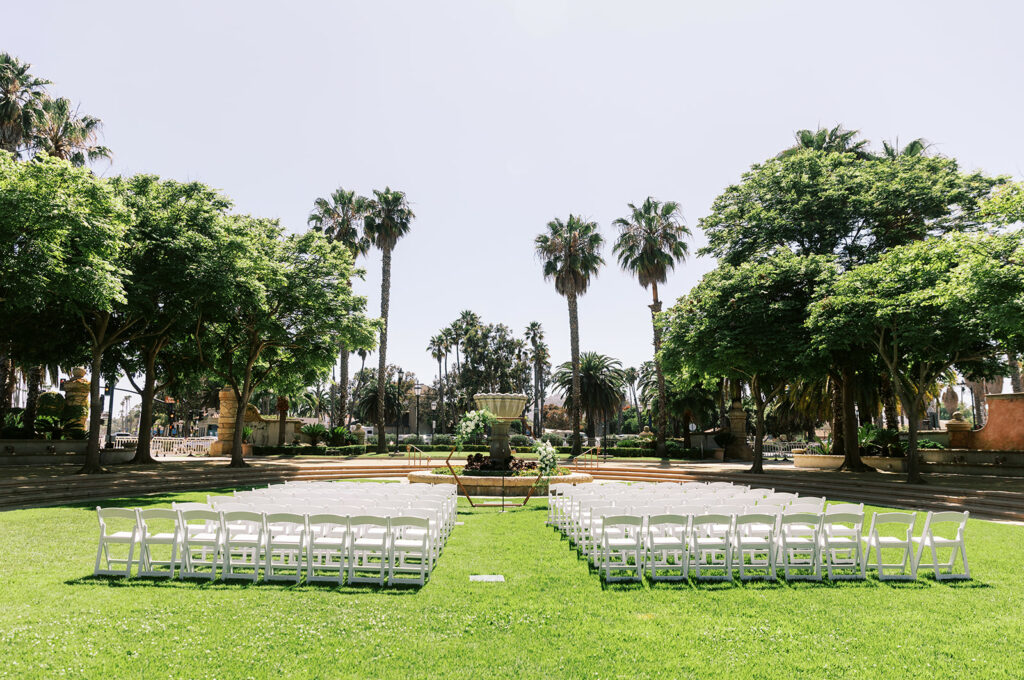 Not only is Carousel House easy to make your own, it's also located right along the waterfront in Santa Barbara's Chase Palm Park. Their gorgeous lawn space features a large fountain and ocean views, perfect for a seaside ceremony and cocktail hour. The carousel building, which used to hold an actual vintage carousel, is where clients generally host their dinner and dancing, and it fits up to 180 guests seated. Carousel House is managed by the City of Santa Barbara, and thus boasts extremely affordable rental rates for somewhere so well located. Rental also includes access to well maintained onsite restrooms, so you don't have to worry about adding an expensive restroom trailer to your wedding budget.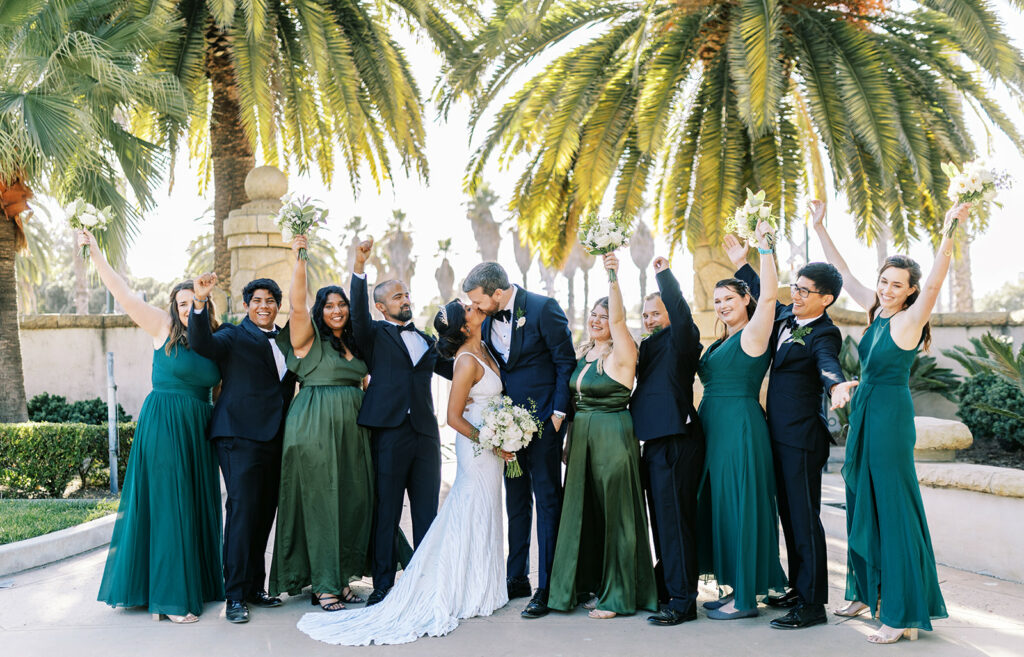 Head to SBVenues today to inquire about Carousel House availability for your upcoming event!
Photographer: Aura Elizabeth Photography
Catering: Pure Joy Catering
Venue: Carousel House