Real Wedding Wednesdays: Cali Elegance at Klentner Ranch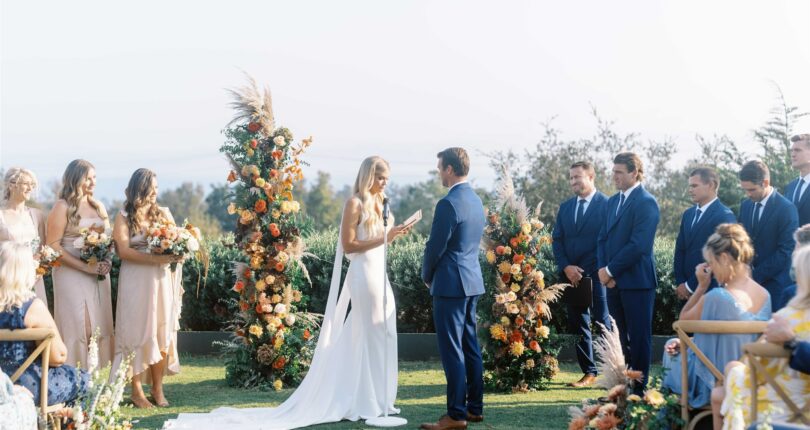 If you follow Pure Joy Catering on Instagram, you know that we find ourselves working at Klentner Ranch on a regular basis during our wedding season. There's no mystery to why our clients love this venue so much. Located next to the iconic Santa Barbara Polo and Racquet Club (or just "The Polo Club" to locals), it shows off one of Santa Barbara's strongest features–our town's perfect positioning between the mountains and the ocean.
Whichever way you turn at this venue, you'll see a gorgeous view. The grounds are as diverse as the surrounding landscape–guests can enjoy the sprawling polo field lawn; the beautiful stone ranch house; or even lounge poolside at the property's private pool.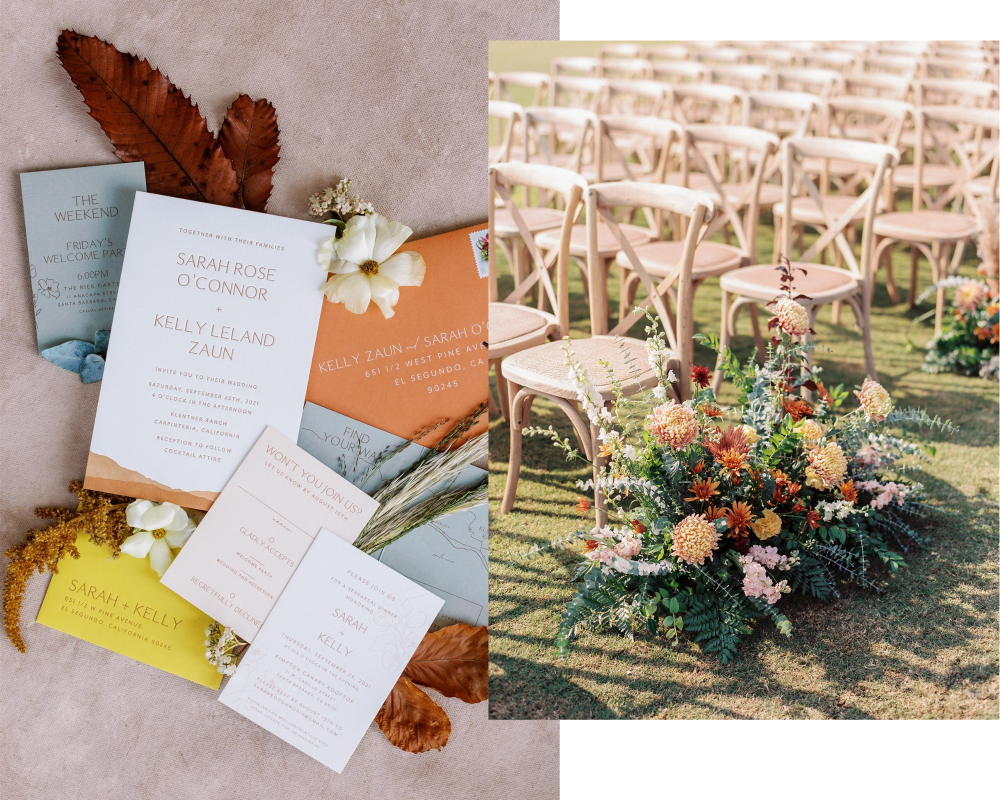 We're in love with the gorgeous palette of blue, orange, white, pink, and yellow that Wild Heart Events featured in her design for this wedding.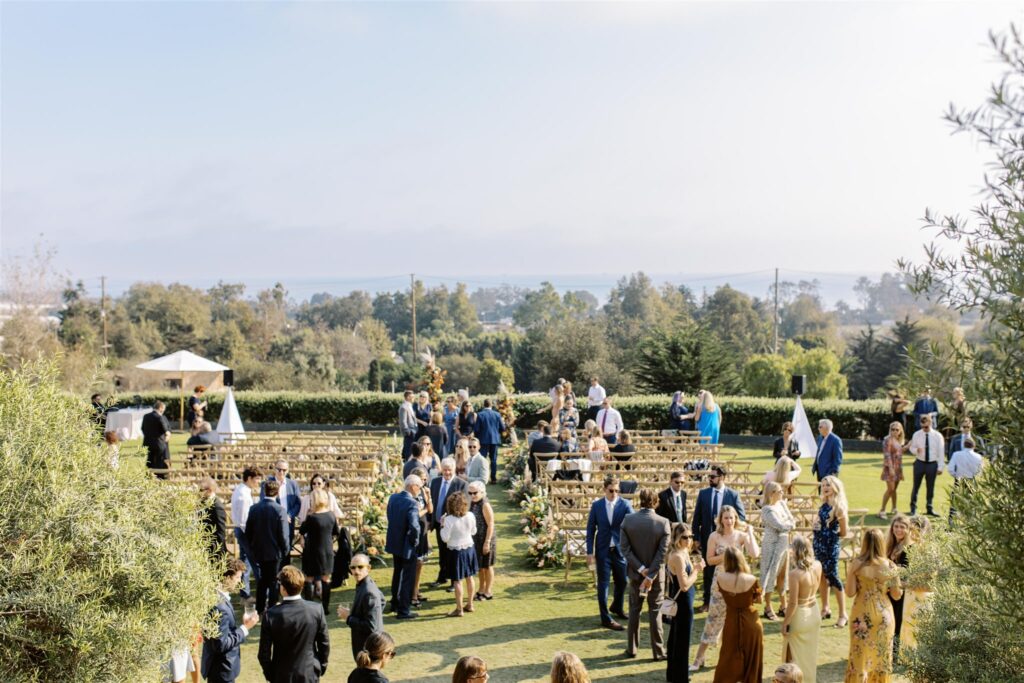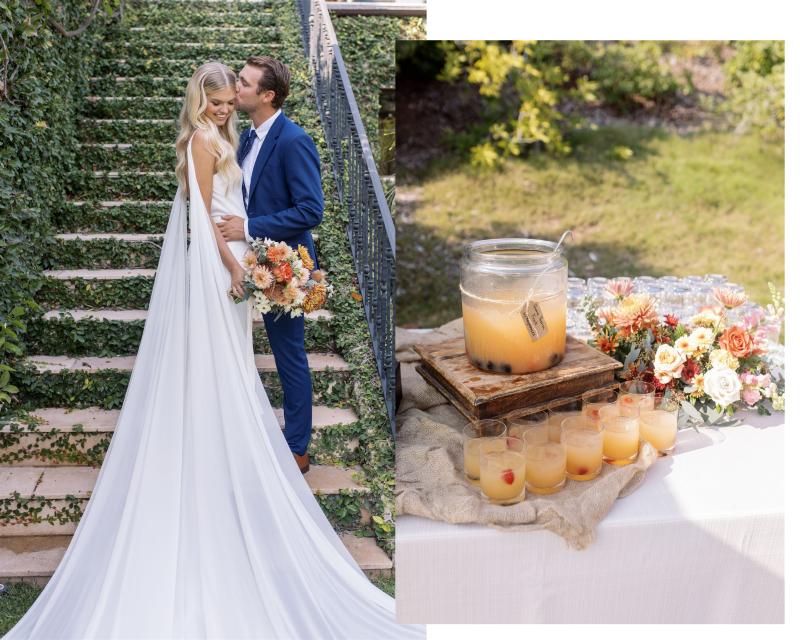 Guests were welcomed to the ceremony with Pure Joy's signature non-alcoholic drinks, like our Guava Passionfruit Sprizter w/ fresh raspberries.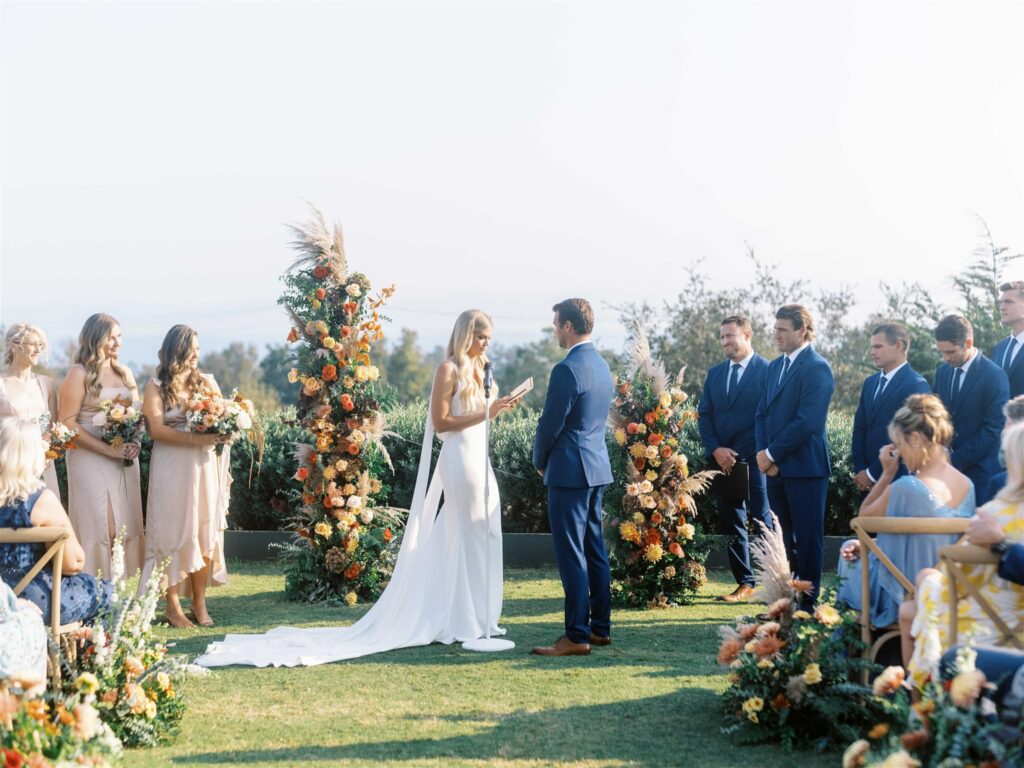 We really can't think of a more gorgeous spot to exchange vows. With the Pacific Ocean as their backdrop, S & K didn't need much at their altar, but we're so happy that they decided to go wild with this incredible ceremony arrangement by Layered Vintage.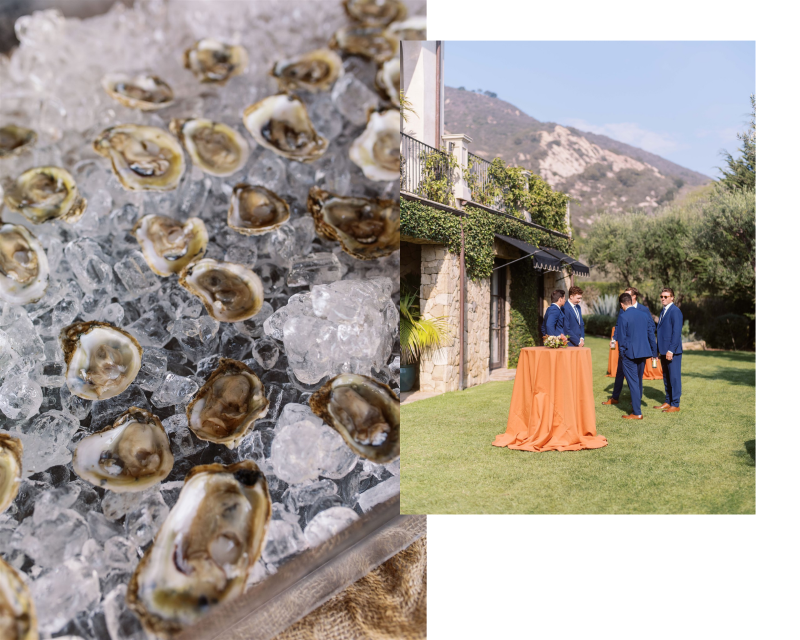 After the ceremony, guests enjoyed an opulent cocktail hour experience, featuring our Raw Raw Bar overflowing with delicious raw seafood and delightful dipping sauces, as well as Margaritas & Aperol Spritzes.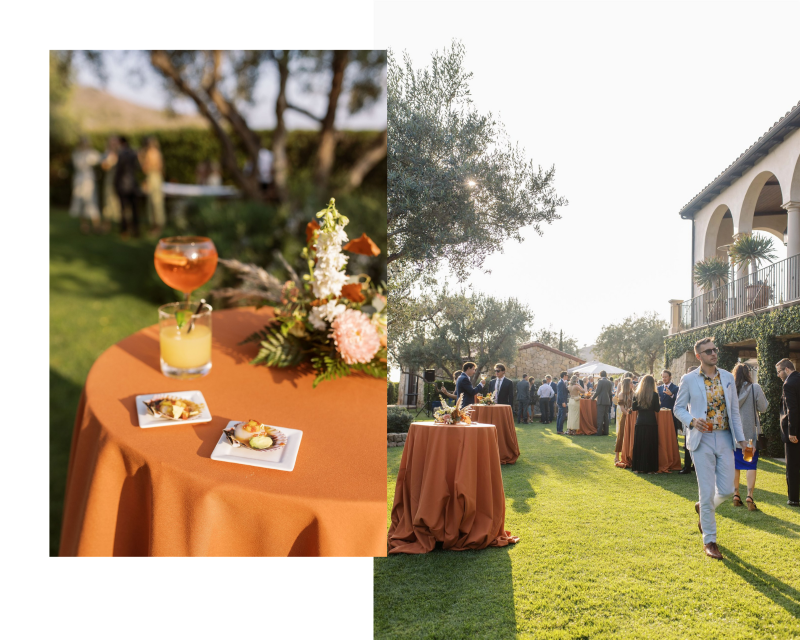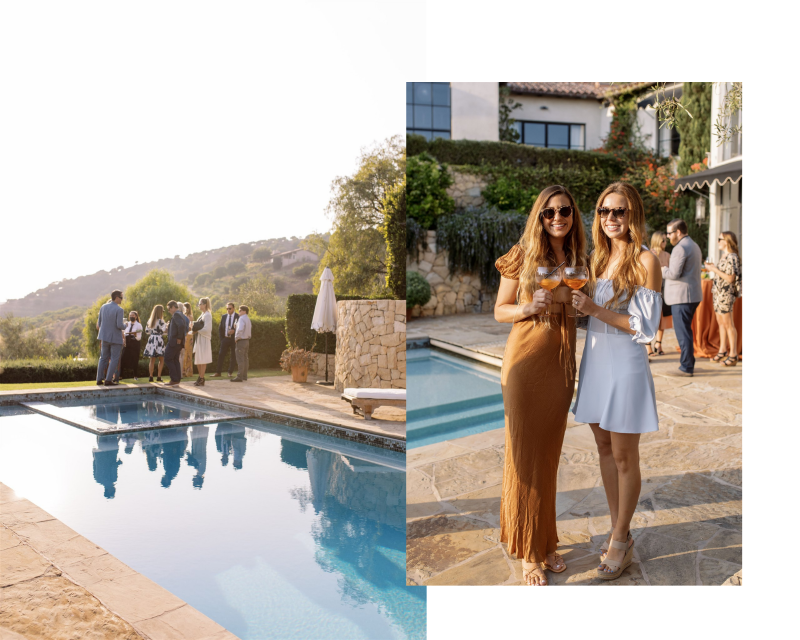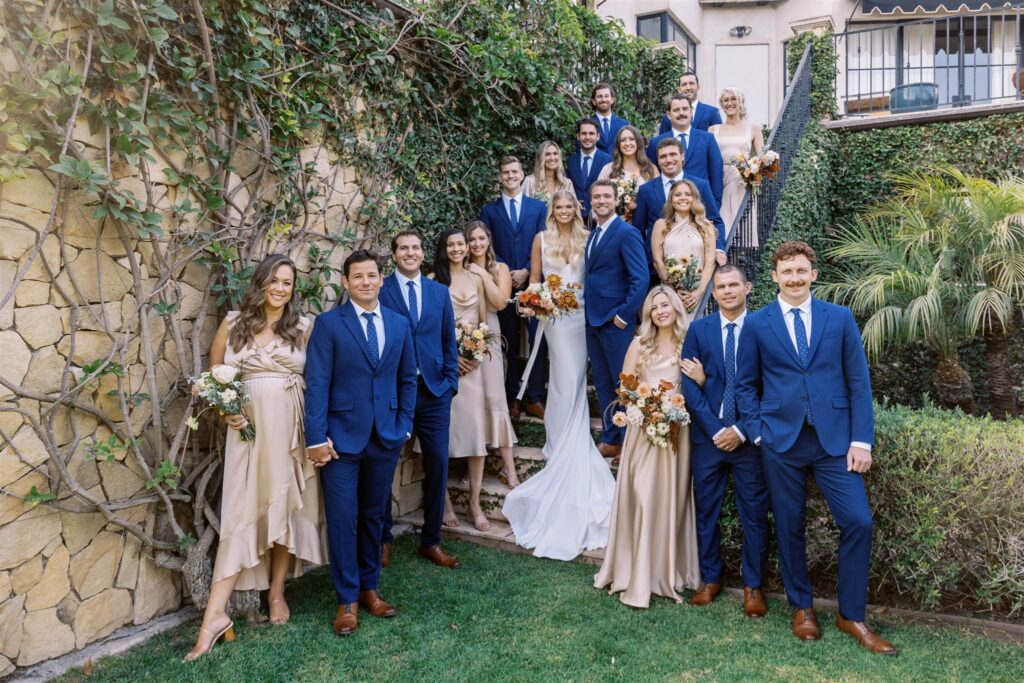 The ivy-covered walls at the Kletner Ranch house are the perfect place to take an epic wedding party photo with all of your besties!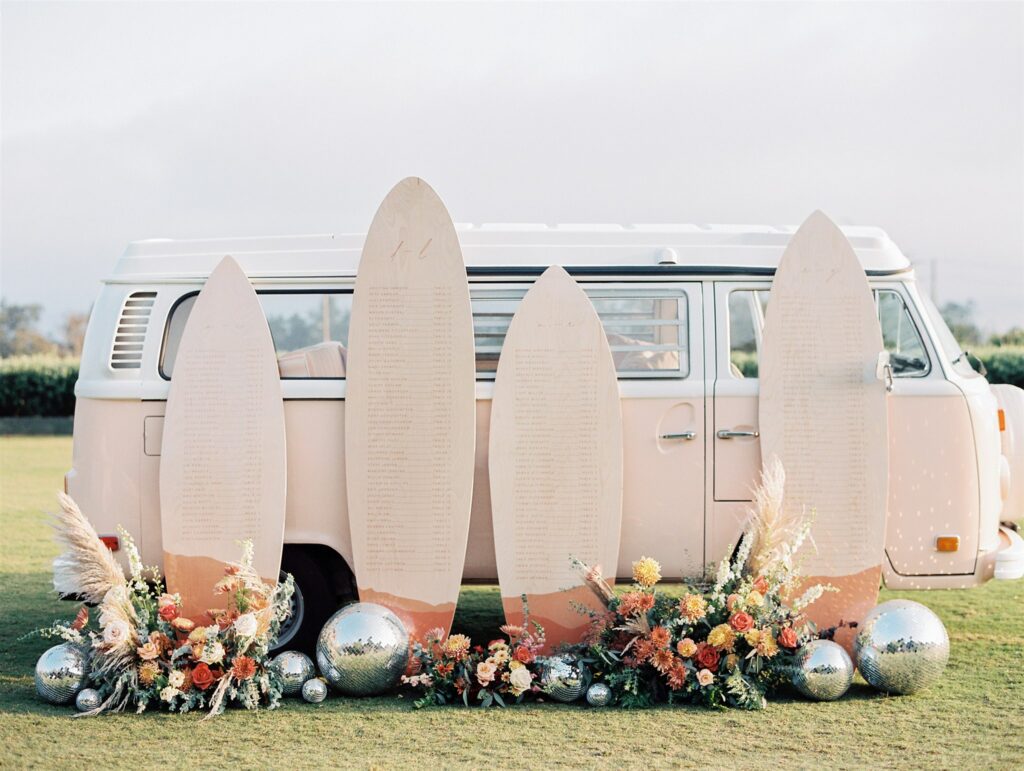 Guests found their way to dinner with this completely original surf board seating chart, perfectly supported by Punky the VW van.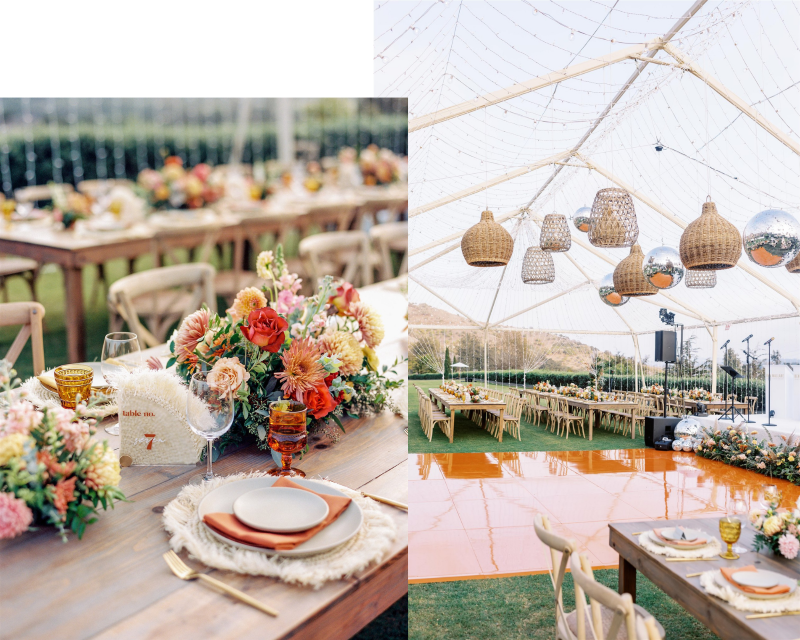 Our region's expert wedding planners always have a field day dressing up the incredible lawn at Kletner! With lots of space to work with, the possibilities seem endless, but we don't think many could beat a dining tent made out of string lights by Bella Vista Designs.
It was pure magic watching the tent come to life as the sun went down!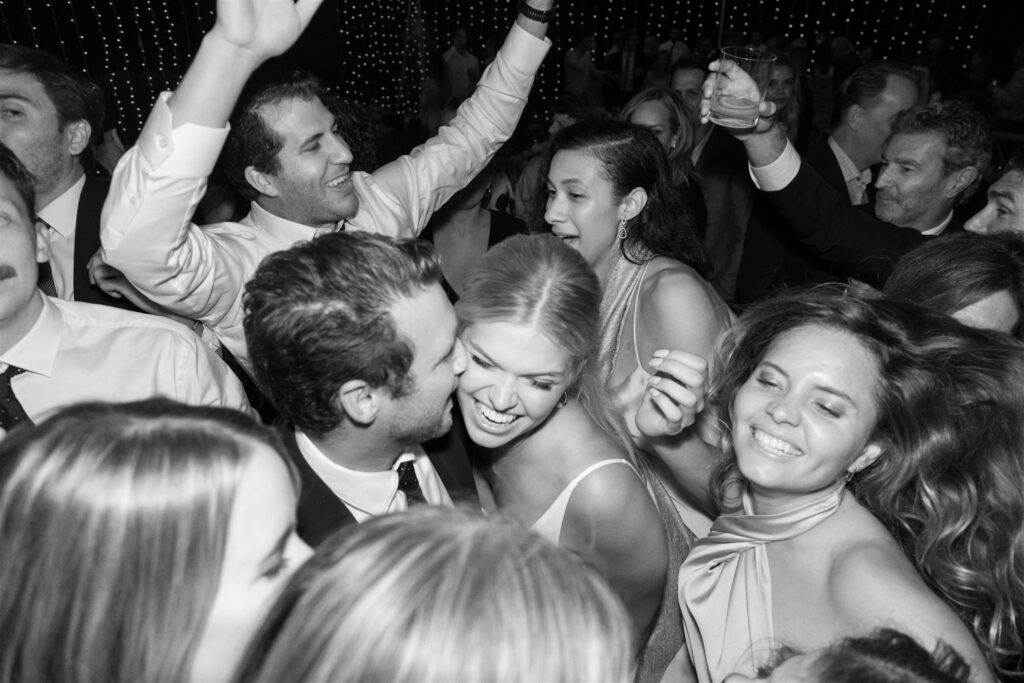 Thanks to our lovely clients and vendor partners for another great wedding at one of our favorite venues. This one truly brought us Pure Joy!
Catering: Pure Joy Catering
Planning: Wild Heart Events
Venue: Klentner Ranch
Florals: Layered Vintage
Signage & Paper Design: Swell Press / Velvet Fox Designs
Rentals: Bella Vista Designs / Bright Event Rentals / Otis and Pearl / Theoni Collection / Elan Event Rentals