Santa Barbara, Unveiling the Charms of a Top Destination Wedding Location
When it comes to choosing the perfect destination for a fairytale wedding, Santa Barbara stands tall as one of the most captivating and sought-after locations in the world. Nestled on the sun-kissed coast of California, this coastal gem effortlessly combines breathtaking landscapes, a Mediterranean-like climate, and a touch of old-world charm. We will explore the allure of Santa Barbara as a top destination wedding location, showcasing why couples from around the globe choose to say "I do" in this enchanting city.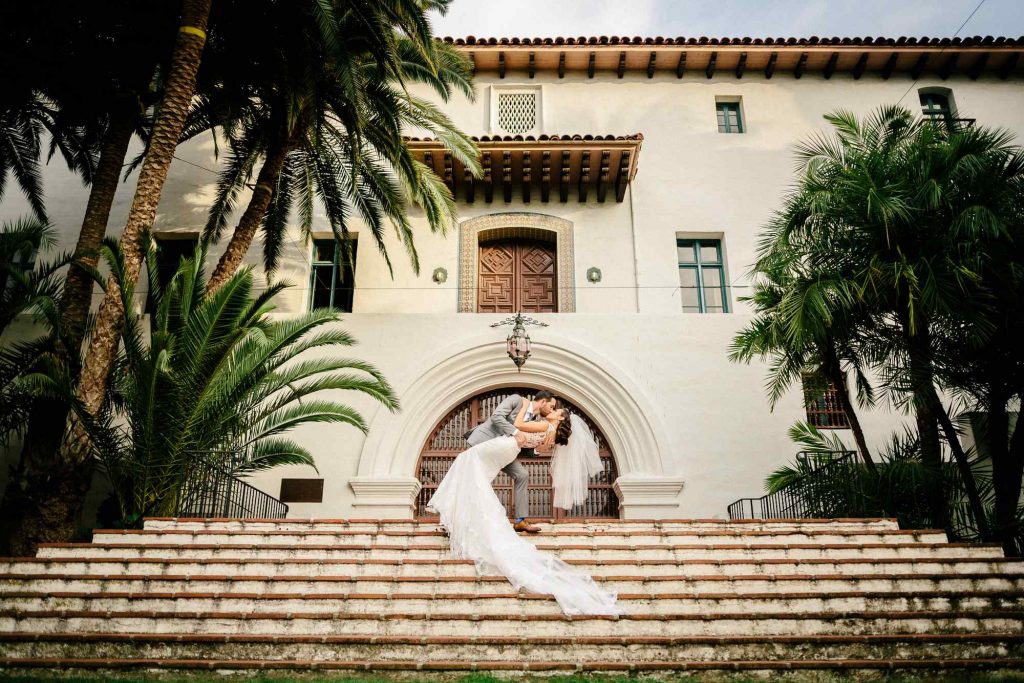 Scenic Haven for Romance
Santa Barbara's natural beauty is nothing short of awe-inspiring. From the glistening Pacific Ocean to the rolling hills and lush gardens, the city offers a myriad of stunning backdrops for dreamy wedding ceremonies and receptions. Whether you envision exchanging vows on a pristine beach with the sound of waves as your symphony or celebrating amidst the lush greenery of a historic estate, Santa Barbara caters to all romantic visions.
The Santa Barbara Courthouse, an architectural marvel with Spanish-Moorish influences, stands as a symbol of timeless elegance and serves as an exquisite venue for an intimate wedding ceremony. Similarly, venues like the Santa Barbara Historical Museum and Klentner Ranch elevate the wedding experience with their luxurious locations and breathtaking views, ensuring an unforgettable celebration.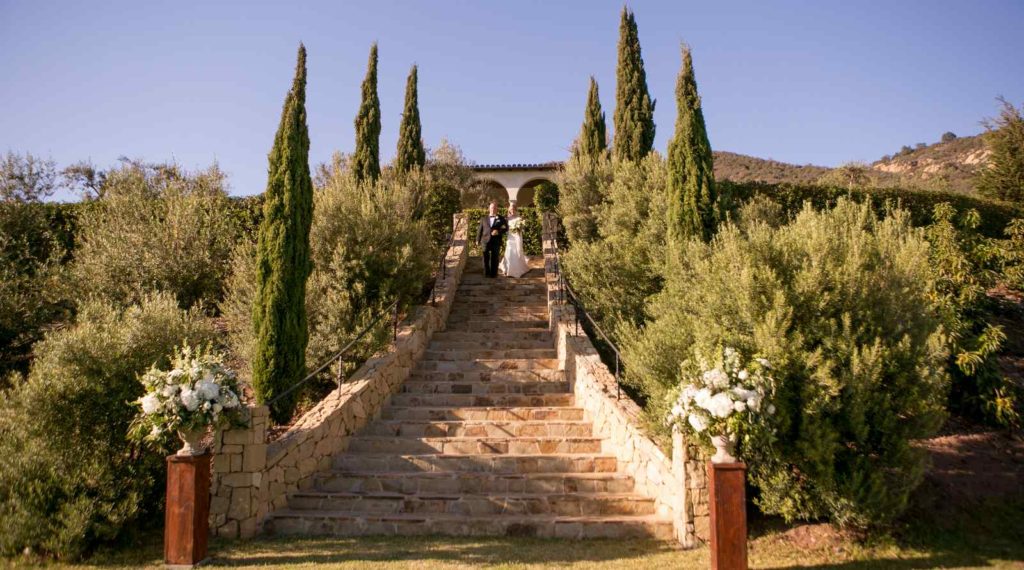 Perfect Climate Year-Round
Santa Barbara boasts a Mediterranean climate with mild temperatures and a high number of sunny days throughout the year. This ideal weather sets the stage for year-round outdoor weddings, making it a top choice for couples seeking to celebrate their special day amidst nature's splendor.
Spring and fall are particularly popular seasons for weddings, as the landscapes burst with vibrant colors and the temperatures are comfortably warm. However, even in the winter and summer months, Santa Barbara's charm with its temperate climate, offering couples and their guests an enjoyable and unforgettable wedding experience.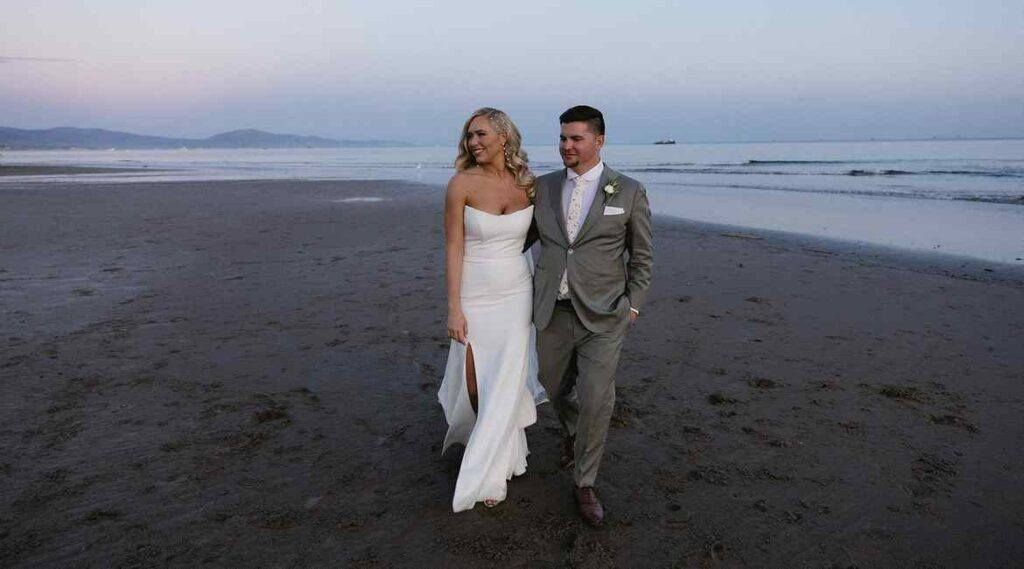 Culinary Excellence and Local Delight
Santa Barbara's culinary scene is a food-lovers delight, offering a plethora of dining options that cater to every palate. Ingredients sourced from the local Farmer's Market offers top wedding caterer (the continuously voted #1 Best of in Santa Barbara), Pure Joy Catering, an impressive array of dining experiences that will tantalize your taste buds.
When planning a wedding in Santa Barbara, couples have the opportunity to incorporate the region's bountiful produce and local wines into their menus. Santa Barbara's proximity to the Santa Ynez Valley, a renowned wine region, ensures that guests will savor exceptional wines that perfectly complement the wedding feast.
Abundance of Activities for Guests
A wedding in Santa Barbara is not just a one-day event; it's an immersive experience for both the couple and their guests. The city offers an array of activities and attractions to keep everyone entertained throughout their stay.
Guests can explore Santa Barbara Museum of Natural History, Sea Center at Stearn's Wharf, stroll down State Street for boutique shopping, indulge in spa treatments, or embark on wine tours to nearby vineyards in the Santa Ynez Valley. The city's cultural offerings, including museums, art galleries, and live performances, add another layer of entertainment to the wedding festivities.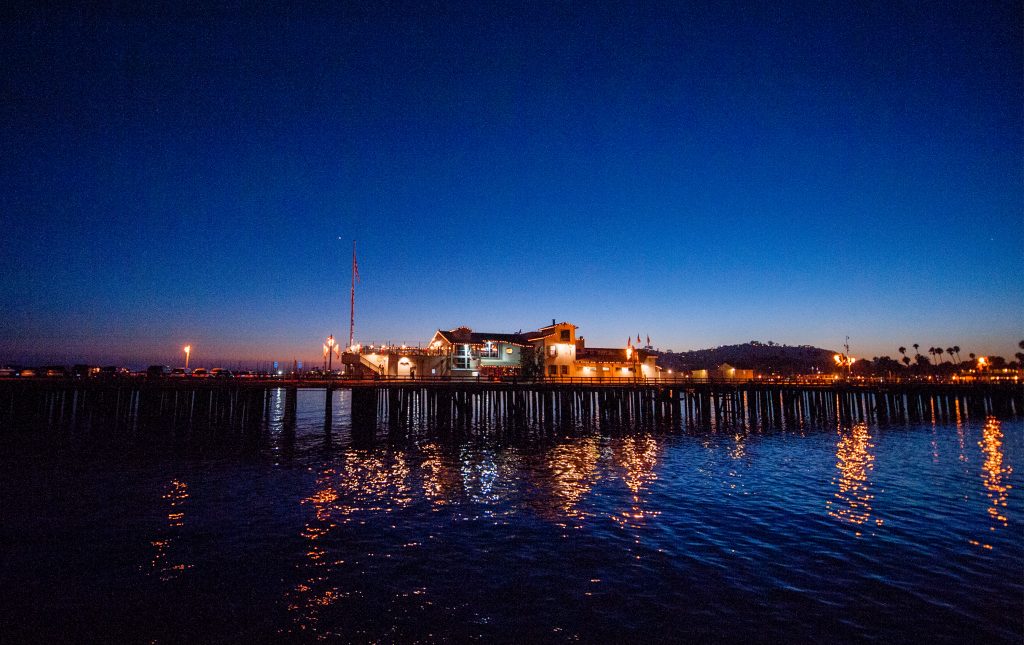 World-Class Hospitality and Wedding Services
As a premier destination wedding location, Santa Barbara takes pride in its world-class hospitality and wedding services. The city is home to an array of experienced wedding planners, photographers, florists, and vendors who are dedicated to ensuring that every detail of your special day is flawless.
From the moment couples and their guests arrive in Santa Barbara, they are greeted with warmth and hospitality, making them feel at home and allowing them to focus solely on enjoying their wedding celebrations.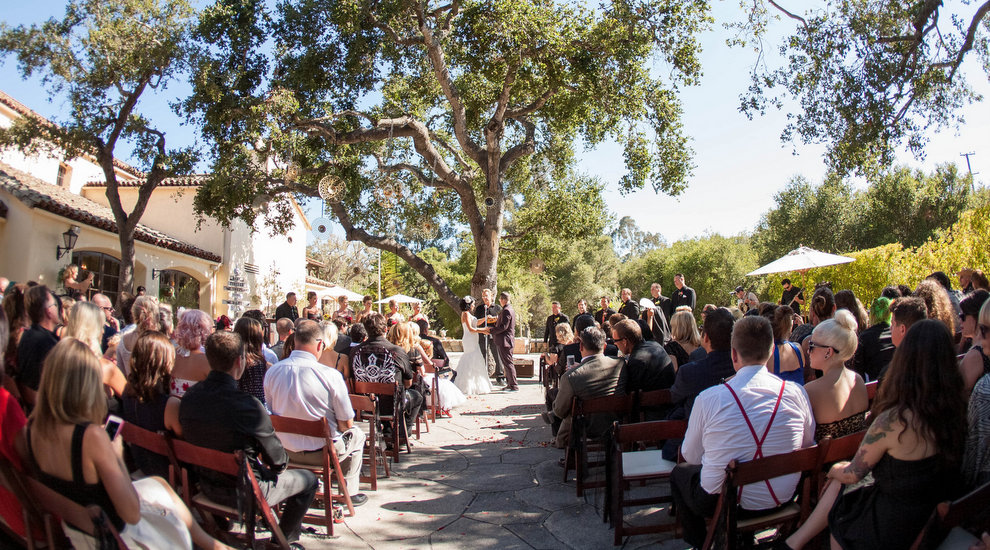 Santa Barbara, with its captivating beauty, perfect climate, delectable cuisine, abundant activities, and top-tier hospitality, undeniably stands as a top destination wedding location. Whether you choose to exchange vows on a sun-drenched beach, in a historic venue, or amidst the splendor of nature, Santa Barbara promises to create an enchanting and unforgettable wedding experience that will be cherished by the couple and their guests for a lifetime.
Written by Shayna Cogan