Splash of Color at Sea Center Bar Mitzvah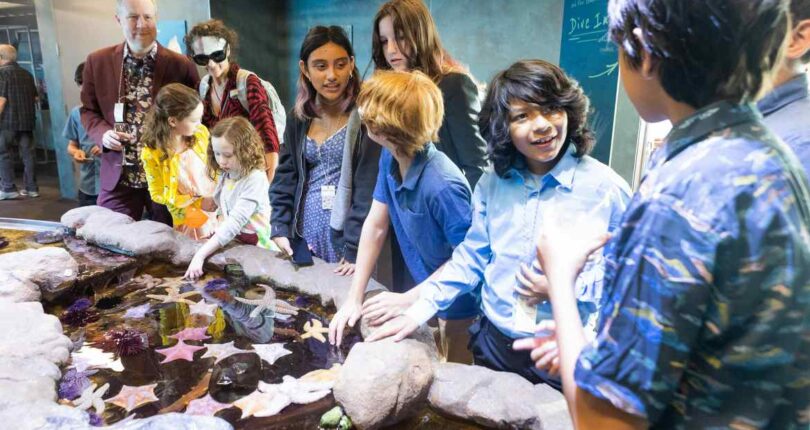 A bar mitzvah is a significant milestone in a young man's life, and a time for friends and family to come together and celebrate. Bram marked such a significant time in his life at Stearns Wharf last summer at the Santa Barbara Museum of Natural History Sea Center. This colorful and joyous occasion showcases the importance of the day mixed with so much fun, appealing to those of all ages with a splash!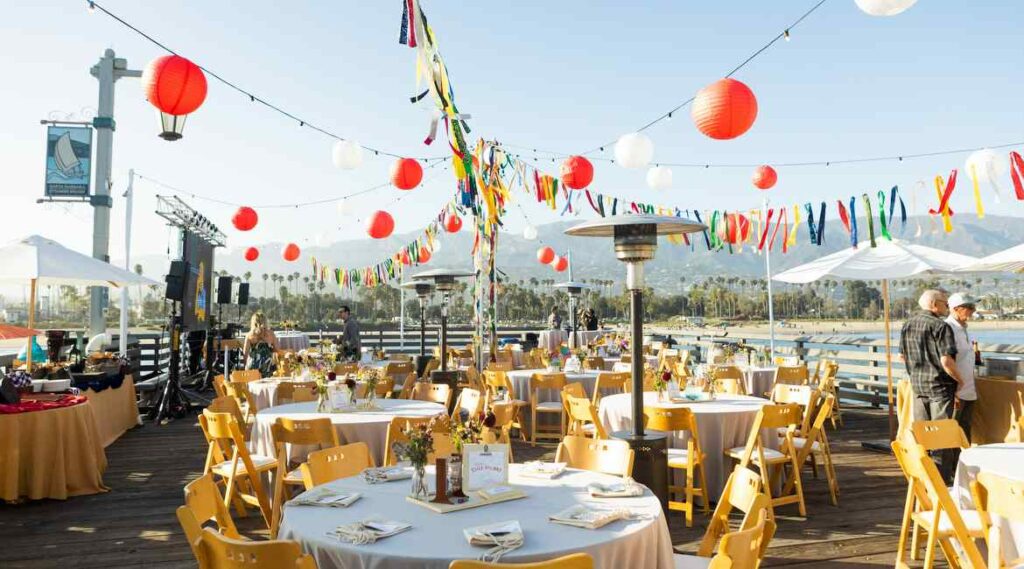 Pure Joy Catering was more than happy to participate in this event, taking us outside of our wedding norm and stepping in the shoes of what a 13-year would want for his special day!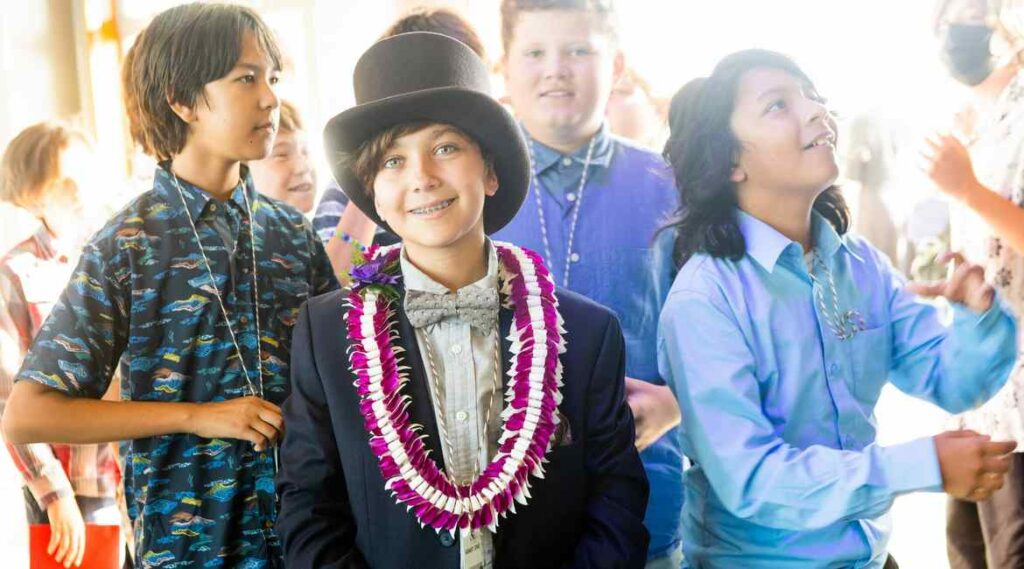 What does a Bar Mitzvah Menu look like, you may ask?
Bram and his friends started the celebration with a Specialty Mocktail: Ginger Pineapple Fizz garnished with a fresh pineapple wedge and a colorful cotton candy poof.
Appetizers were passed as guests arrived that included our Tamale Poppers with fresh corn & queso fresco filling, Rock Shrimp Lollipops with Pasilla Chili Almond Sauce, the amazing Bite Size Sloppy Joes served with mini shakes and our Chicken & Waffle Bites with fresh mini waffles, crispy fried chicken, delicious pure maple butter and a dash of hot sauce.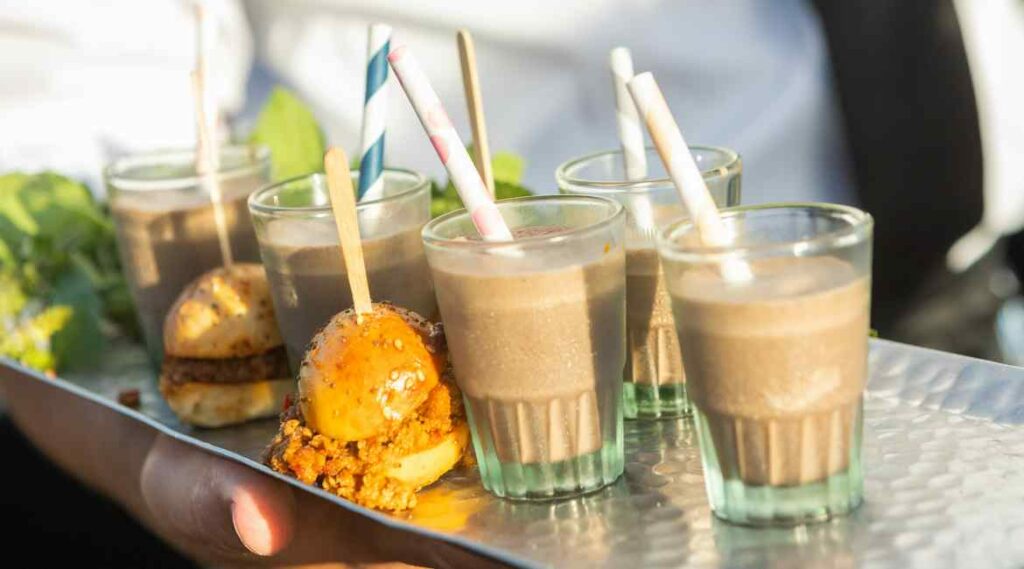 Reception buffet stations included our popular Nat-Cho Average Station with nachos in two styles:
Corn Chips, local farm fresh guacamole, salsas; roasted, fresca, tomatillo verde, jalapenos, sour cream and hot real cheddar cheese sauce.
or
Lotus Chips with deeply Moroccan spiced chicken & topped with a drizzle of creamy Greek style yogurt sauce.
The secondary buffet station was our Asian Style BBQ Taco Bar with tortillas freshly handmade, BBQ chicken marinated in crushed oranges, apples, sesame oil & honey and thinly sliced grilled flank steak, marinated in ripe kiwis, sake, gochujang, brown sugar & scallions. This station alone had a dozen toppings!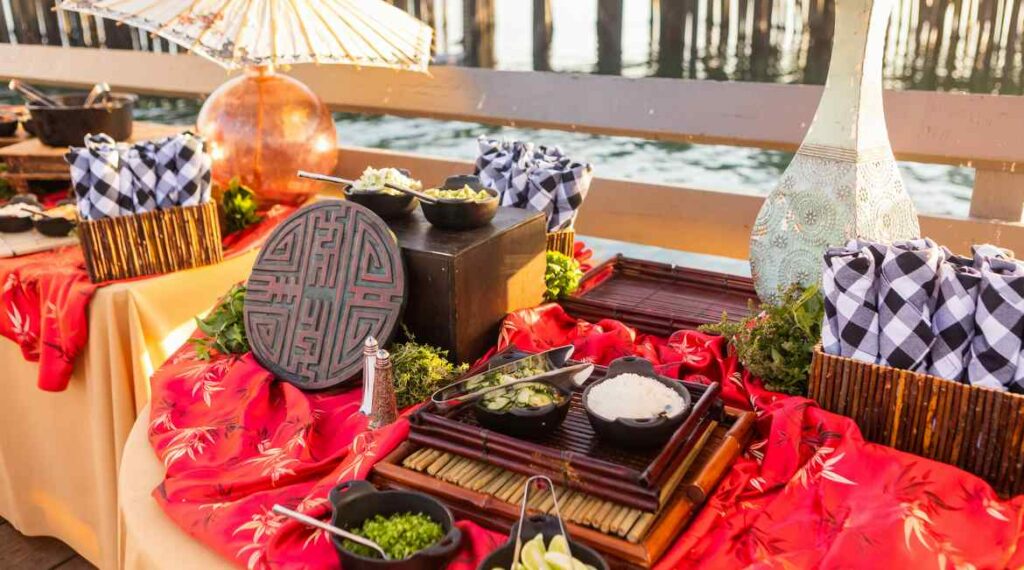 With no shortage of food, during the reception more appetizers were passed, Mini Mac & Cheese with gruyere & white cheddar and the Strawberry Shortcake on a Stick with cubes of fresh cake, local strawberries and a chocolate drizzle. Yumm…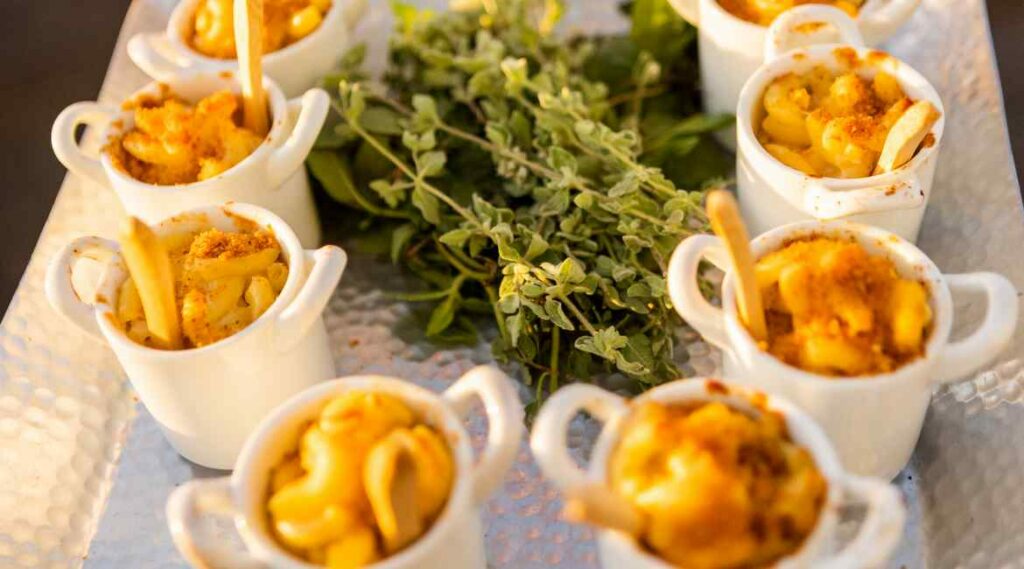 For dessert, Bram and his guests enjoyed Executive Chef's Cake Pops, rich delicious & adorable, a beautiful variety made with real chocolates passed in cigarette girl trays and finally our Gourmet Flameless S'mores Bar containing mixed glass containers of mint, raspberry & mocha homemade marshmallows, warm chocolate dip, and toppings including crushed graham crackers, jimmies, and smashed oreos.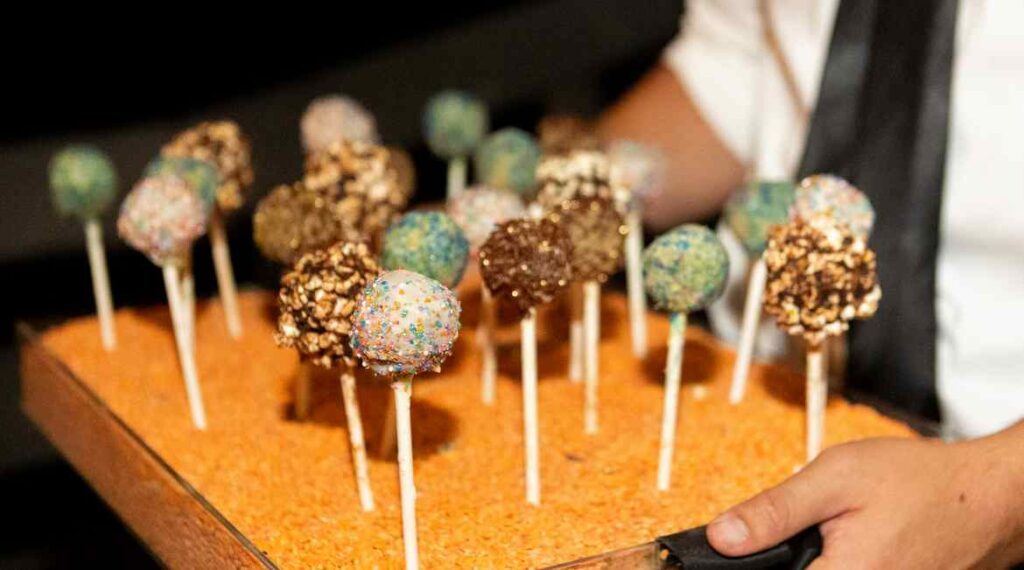 Congratulations Bram, we know you achieve every success in life! For information on catering your special day from a Bar Mitzvah, Birthday Celebration, Baby Shower or Wedding, contact Pure Joy Catering.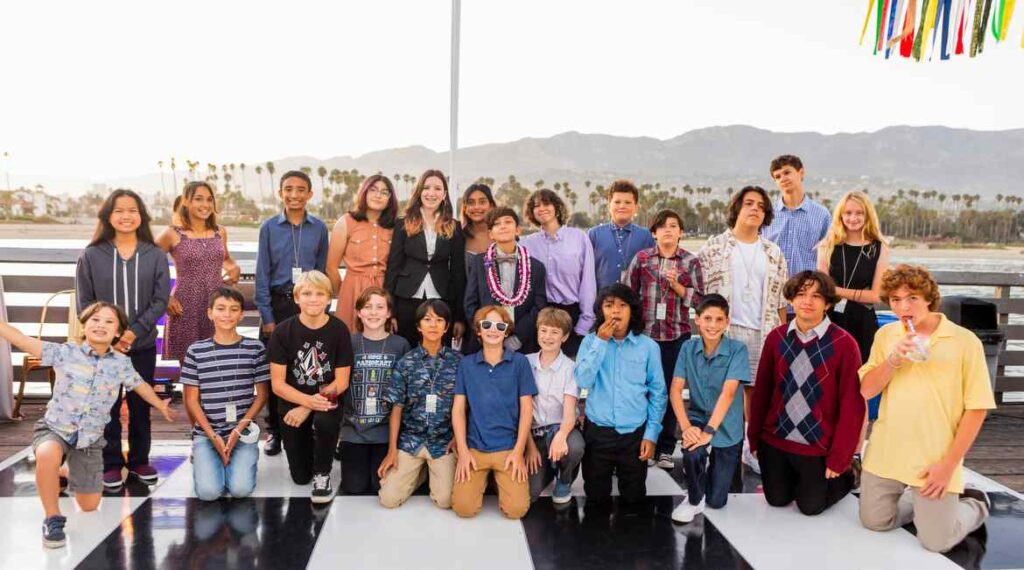 Written by Shayna Cogan
Vendors: