Apple Creek Ranch Rehearsal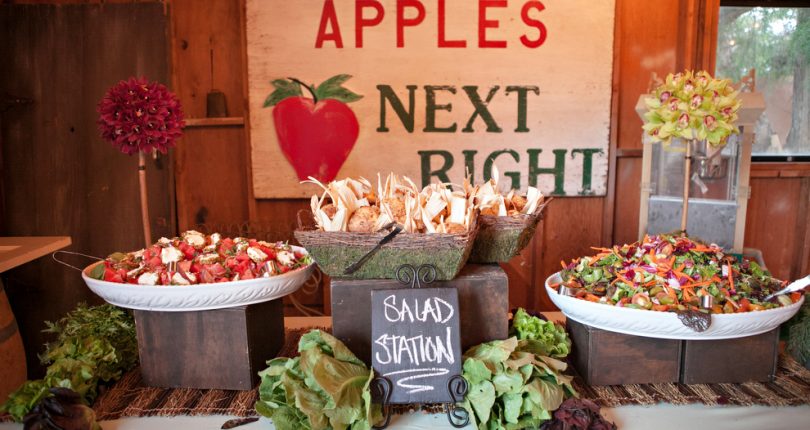 Jason Alisharan & Andrea Silva Pre Wedding Gathering hosted by Jason's Mother, Joyce Alisharan at Apple Creek Ranch in the Santa Rita Hills.  Over 100 people joined the family to get the wedding weekend started with a perfect Santa Barbara Wine Country dinner. Adorable passed appetizers – or what we call, First Impressions – were Salmon Sliders, Tri Color Tutti Frutti Farms Chopped Heirloom Tomato Bruchetta and Olive Tapenade, Tiny Pans of Southern Belles; Juicy Slow Roasted Shredded BBQ Pork on Fresh Baked Mini Corn Muffins with Napa Slaw and Fresh Squeezed Margaritas.
Inside the barn Dinner Stations held more delicious menu items; a Farmer's Market Salad Station with Corn Husk Muffins, Grilled Fresh on Site & Chef Carved Halibut with Sliced Citrus with Tropical Fruit Salsa and Bistecca Florentina; New York marinated in Fine Chianti, Rosemary and Garlic and Char grilled to perfection, served with Chianti Jus.
All planned by Pure Joy Event Planner; Patrick Ward and Photographed by Linda Chaja