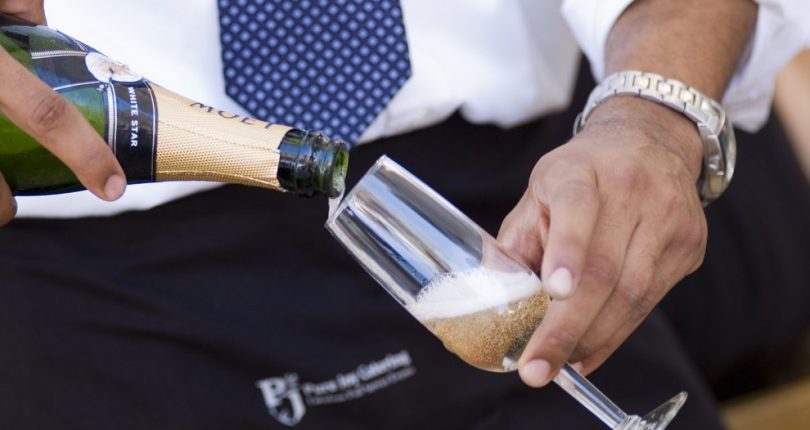 You just got engaged and your childhood vision of looking out on your closest friends and family as twinkling market lights dance above your heads is that much closer to reality. Until you start planning your big day and realize that blissful evening fairy tale is more expensive than you thought!
If you're looking for alternatives to an expensive reception on a premium Saturday night, throwing a daytime bash on a Sunday or even a Friday is the best kept secret and we have some incredible venues that are exclusively for day time events.
Santa Barbara Museum of Natural History

Lotus Land
THE LIGHT
Don't want to experience the hassle of being snatched away from your guests so that you "don't miss the light?" Us either – with daytime weddings, the morning light is so beautiful and there's no need to rush.
THE SAVINGS
Saturday's go for a premium rate because there are so few, but most couples neglect the other two weekend days for no reason! Most vendors such as florists, photographers and caterers will offer discounts for these alternative days, not to mention the savings to your guests on travel and hotel accommodations.
Think brunch weddings aren't a thing? Just put "brunch wedding" into Pinterest and watch your screen populate with thousands of incredible options. Our favorites? Waffle and Pancake Bars, Donuts, Fresh Fruit, Chef Manned Omelet Stations, and BACON! Worried your guests won't drink or have a good time if you start before 5pm? Think again – Mimosa and Bloody Mary bars will get your guests on the dancefloor in no time.
Be My Waffle Wedded Wife – Belgian Buttermilk Waffles with Organic Local Field Ripened Strawberry Sauce, Vanilla Bean Whipped Fresh Cream and Hot Maple Syrup Butter
Omelet Station – Lily's Local Pasture Eggs, Mushrooms, Crisp Bacon, Diced Ham, Cheddar & Chili Jack, Chives, Sautéed Onions, Roasted Chilies, Artichokes, Tomatoes and Spinach ~ as you choose & Chef Designed Scrambles
Bloody Mary's and a Variety of optional add-ins; Hot Sauces, Worcestershire Sauce, Chile Powder, Old Bay Seasoning, Celery, Limes, Olives, Asparagus, Pickled Green Beans, Fresh Ginger, Red Pepper, Jalapenos, Celery Salt, Fresh Cracked Pepper, Bacon and Roasted Chili Lime Shrimp
Mimosa Bar – A Colorful Display of Iced Proseccos with Fresh Raspberry, Peach, Guava, or Strawberry Purees and Orange & Passion Fruit Juice with Fresh Bamboo Spears of Local Organic Blueberries, Raspberries and Strawberries
Bountiful Breakfast Burrito or Bowl Bar – Guests choose from a large variety of farm fresh toppings; Tender Roasted Baby Broccoli, Caramelized Onions, Cherry Toms, Zucchini and Fresh Salsas along with Cheddar, Turkey Sausage, Scrambled Lilly's Eggs, Potato wrapped up in a large warm flour tortilla or in a yummy bowl.
THE "AFTER"
Marrying your partner because you like to spend time together? We thought so. How does happily exiting your reception at 3pm sound? You're not rushed to pack and travel the next morning to your honeymoon destination. You have the whole afternoon and evening to have an intimate dinner, enjoy each other's company and sleep! Because trust us, traveling hung over after a long night of partying is not fun.
THE DRESS CODE
Elegant evening gowns and tuxedos at weddings are becoming fewer and far between. Treat your guests to a more casual dress code and they will be more comfortable and more likely to let loose!

Some photos by Poiema Photography