Fairy Tale Wedding in Malibu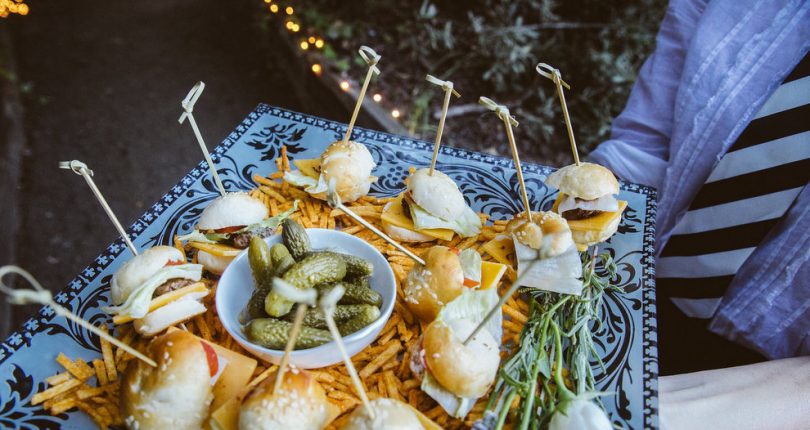 A perfect setting for a Malibu Wedding, Rancho Del Cielo has a ceremony location over looking a panoramic view of the calm Pacific Ocean.  The Bride looked stunning in her off the shoulder princess cut dress with white pale pedals of the flowers and her flower girls in tow!  
The food was fun and refreshing for a stunning Summertime wedding day!  Cocktail hamburgers that are perfect bite sized burgers with all the trimmings; mini chilled soups – minted fresh pea and berry soup with creme fraiche and one of Pure Joy Catering's signature Cocktails: Watermelon Mojitos! 
Pure Joy Catering's top Chef, Jerry Wilson implemented all the wonderful touches that would tantalize  anyone's appetite! For other Catering ideas please go to www.purejoycatering.com!