Multi Cultural at the Historical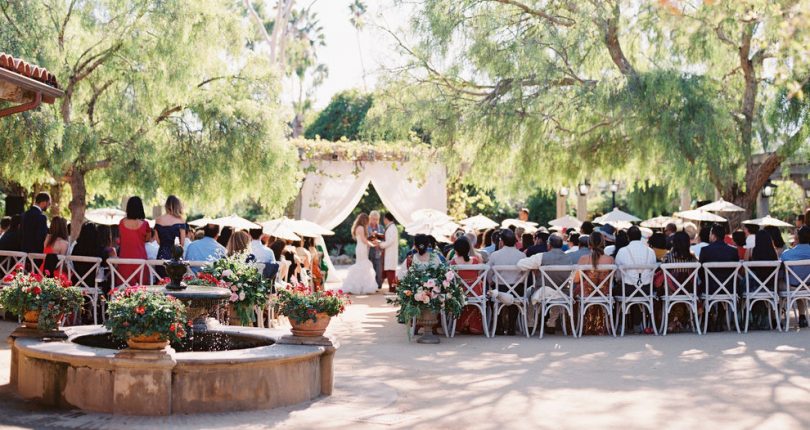 The Santa Barbara Historical Museum was founded back in 1932 and interprets over 500 years of history with collections from the Chumash, Mexican, Spanish & American periods. This Bride and Groom decided to tie their own multi-cultural bonds with friends and family and let their special day go down in history at The Historical. There's something unbelievably beautiful about the blending of people, cultures, beliefs…and FOOD!
We admired the sea of diversity at this wedding. The bride, being from a Scottish background had a number of guests in tradition tartan waistcoats and ties. The groom and his family, from India were in beautiful, bold colors and wore the traditional salwar kameez. The lovely bride followed an old Indian tradition called mahndi, where on the eve of her wedding she has her hands painted with beautiful elaborate patterns that takes hours to do. The result was stunning.
Everyone was happy and healthy and exuded excitement and elation for the newly wedded couple. The Historical Museum was flooded with laughter and joy and it was a beautiful sight and sound. Weddings such as these tend to be memorable for us, not only because the diversity of food is so fun to meld together into delicious menus, but it brings us so much joy to watch these amazing people come together with such love.
Check out the Santa Barbara Historical Museum and all it's history. We love working here and creating more memories in the confines of those historical walls. If the walls could talk, I think they would utter of the many sweet wedding memories….and talk about all the delicious food of course!
Catering // Pure Joy Catering
Venue // Santa Barbara Historical Museum
Entertainment // DJ Sukh
Floral // Anna Le Pley Taylor
Photographer // Diana McGregor