Venture into La Arboleda on Valentines Day Weekend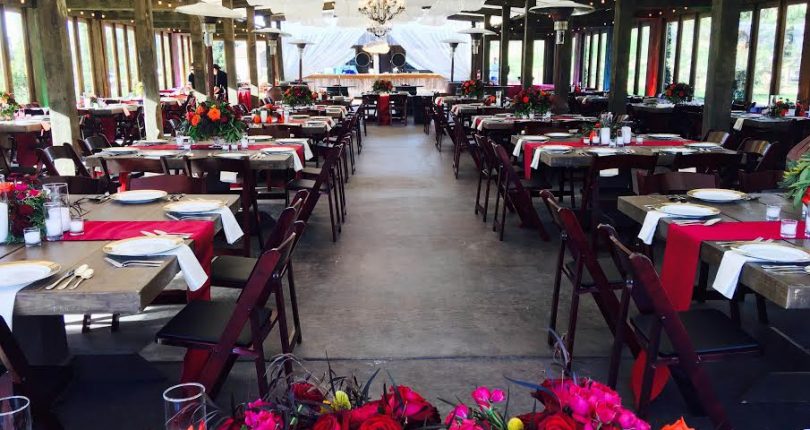 The vibrant and verdant wedding venue, La Arboleda is opening their doors for your viewing pleasure. This Valentines Day weekend, you'll have the opportunity to see this absolutely lovely wedding venue with a property tour and a vendor meet & greet.
La Arboleda is one of the freshest venues in Santa Rita Hills and happens to be one of our favorites for a multitude of reasons. The landscape offers gorgeous photo ops and the newly built wooden structures make the entire property unforgettable. Every structure on the property was custom built and milled from local Pine Trees found on the property; each building unique from the next and offers rustic charm.
The entire property is engulfed by a dozen Walnut Trees  and over 200 Table Olive Trees. And get this! They have a sustainable river system that uses the waterwheel to irrigate the property with reserve rainwater. They care about the environment and have taken extra steps to conserve. That's pretty awesome in our book!
It's a wonderful option for your dream Winter Wedding, as the covered dining pavilion can accommodate up to 300 people for dinner and dancing. It's a perfect location for any season, rain or shine as the pavilion gives the option to keep the sides of the structure open air or closed for your convenience.
See La Arboleda's listing HERE
…
Don't miss this opportunity to check out La Arboleda! Here are the details:
Sunday, February 12th, 2017 from 11:00am to 2:00pm
Please RSVP: [email protected] or call 805-680-2412
…